The Toronto Autosport Club presents the

2023 January Jaunt

Round 1 of the Ontario Road Rally Championship

Saturday, January 21, 2023
The January Jaunt is a winter navex with real rally instructions on real navigational rally roads.
Because this event is held in the winter, more challenging driving conditions can be expected.

It is strongly recommended that you have snow tires.
All competitors should carry a safety triangle.
It is recommended that all competitors carry a winter safety kit (e.g. shovel, blanket, candle, bottled water).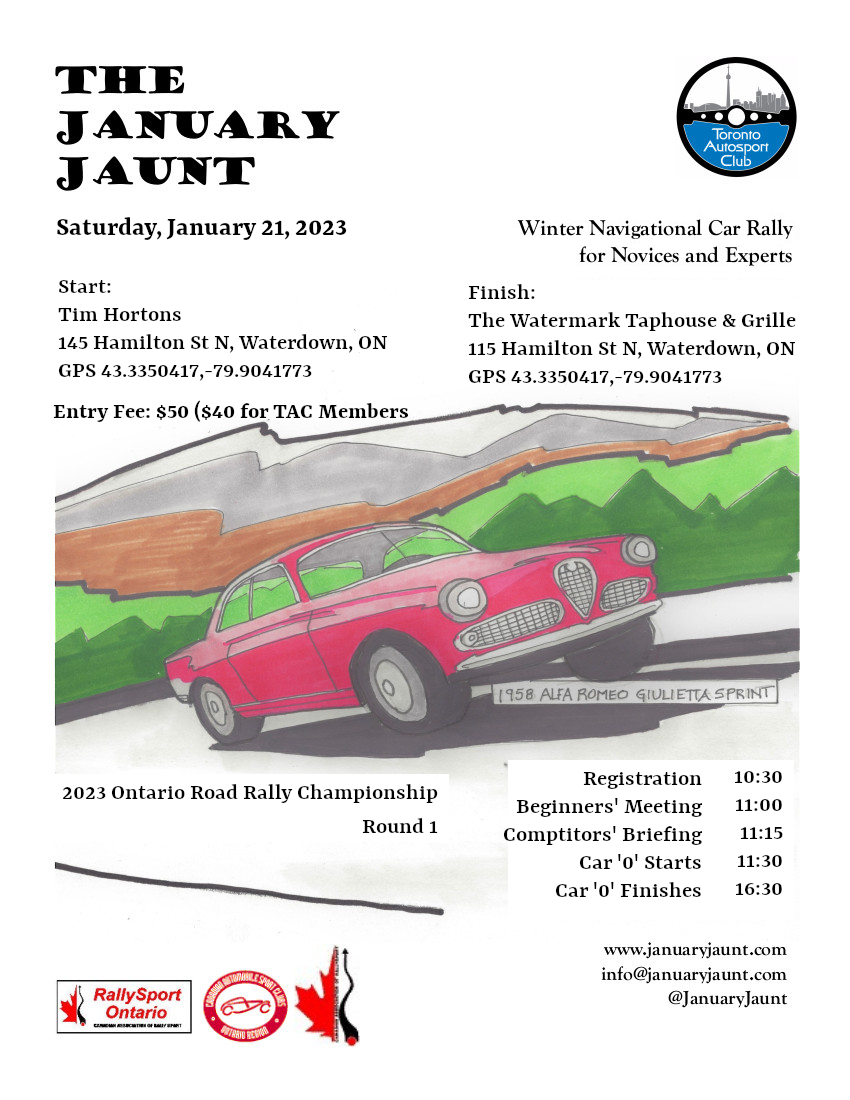 Use the links on this site to find out about the start location, registration, or past events.